Update —
Due to unforeseen circumstances and the safety of our employees, AmericanLegionFlags.com temporarily suspended its operations on Monday, November 9.
Shipping resumed on Monday, November 23. We appreciate your patience as we work hard to ship all orders received during our closure.
Customers can continue to email any questions to emblem@legion.org and we will respond as quickly as possible.
We appreciate your patience and understanding, and apologize for any inconvenience. Please feel free to check back on our site for additional updates as warranted.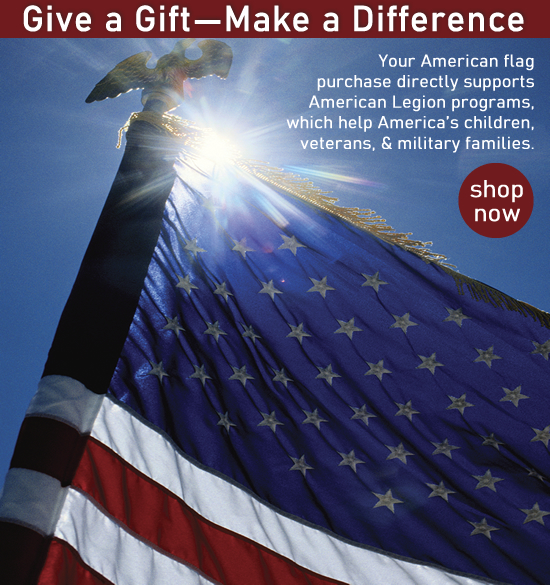 How to Choose an Outdoor American Flag
We accept: